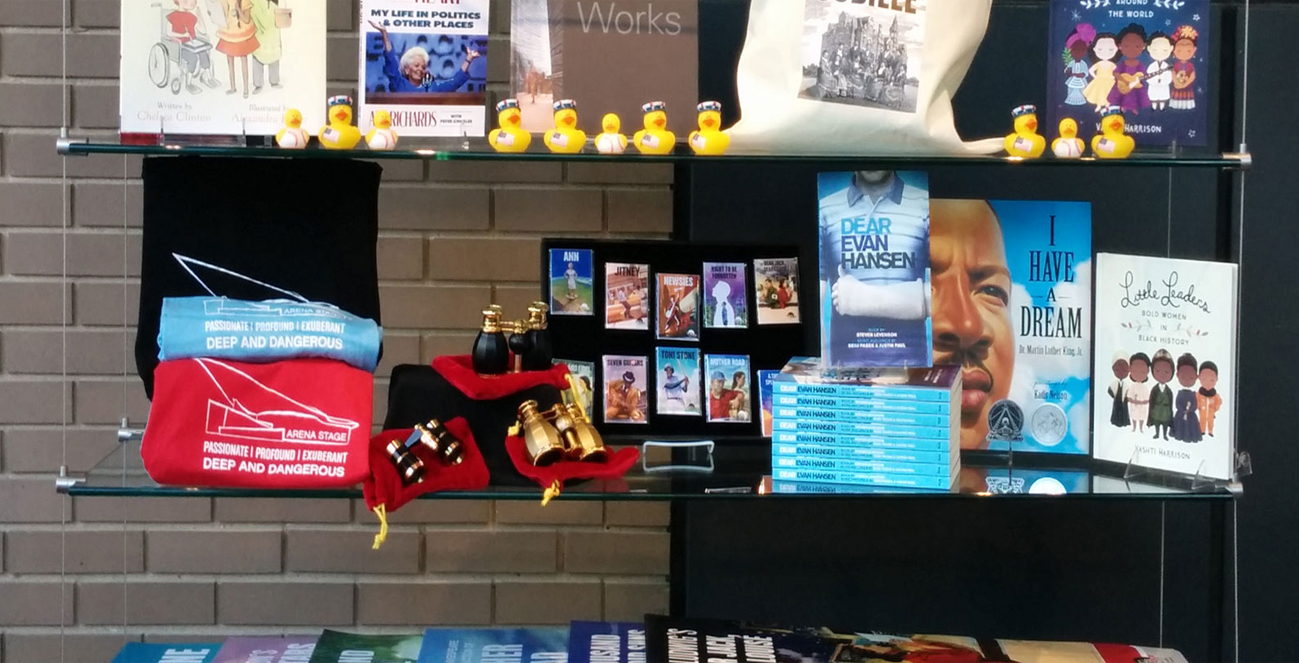 Arena Stage Gift Bar
Shop at our Gift Bar to bring a piece of Arena Stage home with you! Commemorate your favorite performance with our show posters and magnets, or show your love for Arena Stage through our line of clothing and accessories. You can also enrich your personal library with a carefully curated selection of works by the same playwrights you see on stage, or the published scripts themselves! Shop for yourself or a loved one today!
Choose another item
Choose from the list below to jump directly to another offering of
Continue Shopping
Item details
Date
Notes
Customize your favorite garment or accessory with this sew-on Arena Stage badge. Each badge is 3" in diameter and features the Arena Stage logo in red and black on a white background.




,
for